Echelon Structures was started May of 2012 to perform structural engineering services for the commercial design, residential design and construction industry.  We perform structural engineering for small single family residential to large multi-story commercial buildings. Our structural experience includes steel, concrete, wood and masonry, along with specialty structural engineering such as stone cladding and anchorage as well as light gauge framing design.
Echelon Structures has a Professional Engineering Certification in 48 states.
Mr. Boehnen is passionate about design and the value it brings to building owners and the public.  His collaboration and connection with architects and builders over the past 25 years has yielded efficient, durable and creative structural solutions.  His tenure with consulting structural engineering firms, large architectural engineering firms, a design build firm and a steel fabricator, gives him an extensive understanding of structural engineering and how it fits in the building design process.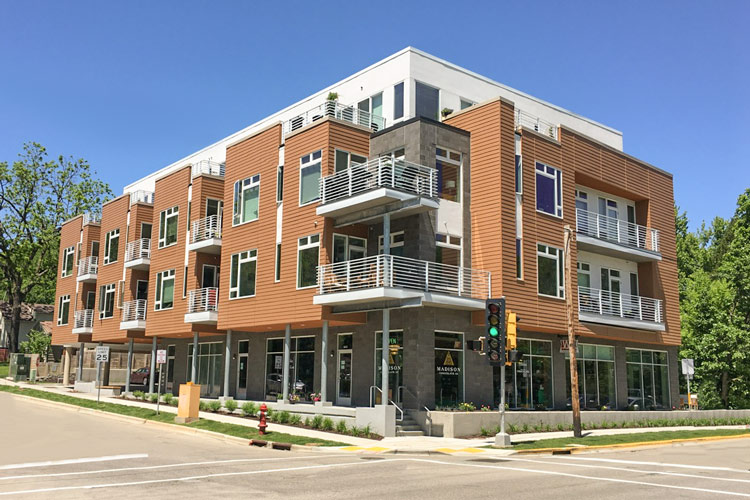 How does Echelon Structures fit into a design and build process? Structrural engineering is tied at the hip with architecture.  Working closely with architects, we can formulate innovative solutions to programatic or aesthetic challenges. When pulled into the building design process early, structural engineers can help analyze multiple scenarios to generate the most optimal solutions for the owner.
The Building Design Process
The building design process is critical to delivering the best value to building owners.  This process can be impemented on a micro level when picking products and materials, or a macro level when defining the overall aesthetics and massing or program. Defining the building needs with the owner is step one, followed by the collection of the proper data from the owner.  After the data is collected, it needs to be analyzed by the entire architectural and engineering team to make sure it aligns with the defined building needs. Following data analysis, solutions are then formulated and shared witht the owner for feedback and/or approval.  Feedback sets up improving the design that goes back through the process.